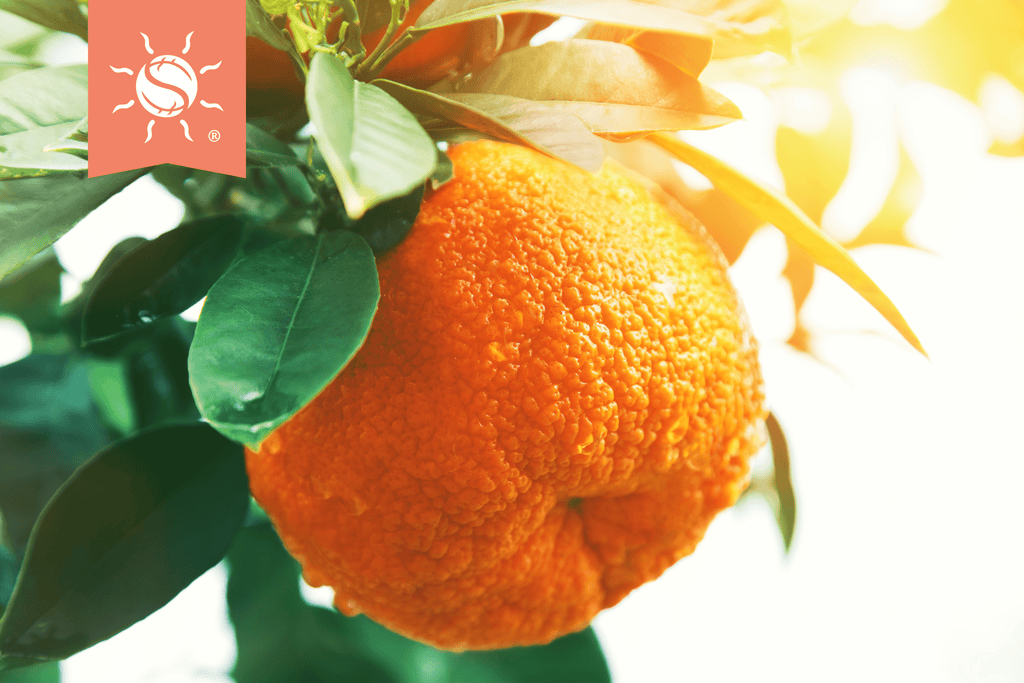 Need to put some pep in your step? Look no further than Orange Ginger.
Citrus is in season – what better way to celebrate than with an ode to our sunniest of citrus aromas – Orange Ginger...
Background
Eleven years ago, our President and Founder, Teresa Andrys, set out on a mission to leverage her decades-long experience working as a personal care product chemist to bring something completely new to the table: a collection of products for which pure botanical aroma would be the focus, and zero synthetic ingredients would be permitted.
What emerged from this work were eight, 100% pure essential oil aromas, known today as our SunLeaf Signature Scents. Each aroma was thoughtfully created from a palette of natural raw materials – oils of citrus, flowers, resins, bark, and more; from there, a collection of products was envisioned to showcase these signature aromas – candles, pure essential oil reed diffusers, and more. With our collection of signature aromas, we offer a little something for everyone, from relaxing ClarySage Lavender to spicy Cinnamon Cypress. One of our most popular aromas is Orange Ginger, and with just a few deep breaths, it's easy to see why.
All About Orange Ginger
Energizing and juicy, Orange Ginger is our most fabulously gourmand aroma – "it has a mouthwatering, almost edible quality to it", explains Chris Lutz, our Marketing Manager. Made with a blend of sunny sweet orange, deeply spicy clove, zingy fresh ginger, and refreshing lemongrass, it's the perfect balance of citrus and spice. 
Even if you're not necessarily a fan of citrus by itself, you very well may be surprised to find that you enjoy this aroma – we hear it all the time. If you're looking for something invigorating to help start your day off on the right foot, give Orange Ginger some consideration. Here's how:
Next Stop: Invigoration Station
Say goodbye to dry, irritated winter skin with our Orange Ginger Moisturizing Body Balm! It's loaded with skin soothing plant oils like avocado and sweet almond, plus beeswax to help protect skin from the elements
Experience uplifting aroma bliss 24/7 with one of our Pure Essential Oil Reed Diffusers in Orange Ginger – just insert the reeds, flip when you want to intensify the aroma, and enjoy!
Shine bright with our Filled Candle in Glass in Orange Ginger – light, breathe deep, and let the notes of happy citrus make you happy, too!
At SunLeaf, we're all about experiencing pure joy – in the products we use, and in everyday life. Blissful Orange Ginger brings a smile to your face and a warm and welcoming scent to your space.
Shop This Story