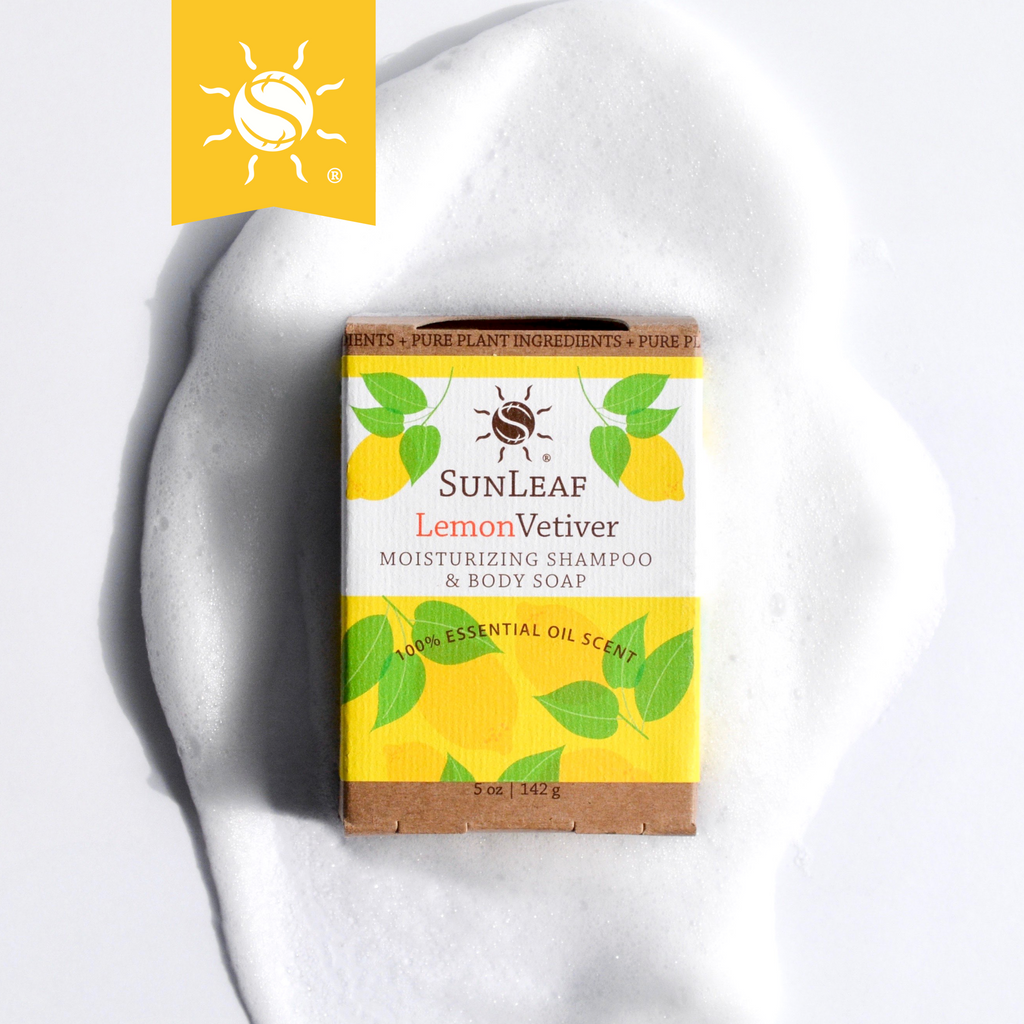 Earth Month Pick: Shampoo & Body Soap
One of the first products we ever created, our Moisturizing Shampoo & Body Soap remains a top seller and customer favorite through all the ebbing and flowing trends we've seen over the past decade. Simple, effective, and made with 100% whole plant oils and pure essential oil aroma, as far as multi-functional, truly biodegradable and sustainable options go, it's pretty hard to beat. What better product to featuring during Earth Month?!
Product with a Purpose
Beyond merely making a product that worked well and provided a luxurious experience in the shower or bath, our objective with our Moisturizing Shampoo & Body Soap was also to create something that would help to reduce plastic waste.
According to Hayley McKenzie, "a study summarized by the New York Times [found that] 8.3 billion metric tons of plastic have been produced since it was introduced in the 1950s, with around half of it made since 2004. Sadly, most of that plastic is no longer in use. Around 9% of it had been recycled, 12% was incinerated, and 79% was accumulated in landfills or the natural environment."
Furthermore, McKenzie writes, "Plastic packaging, which is typically used for less than a year, accounted for about 42% of non-fiber (aka, non-material) plastic production in 2015. If current production and waste management trends continue, roughly 12 billion metric tons of plastic waste will be in landfills or in the natural environment by 2050."
For consumers, this data can seem overwhelming – after all, each of us is just one person. But making conscious decisions about the products we purchase and use can not only be of benefit to ourselves – it can also be of benefit to the broader ecosystem. In summary, small choices can make a big impact.
Why Ditch and Switch
Our Moisturizing Shampoo & Body Soap is made in small batches with a blend of minimally-processed, whole plant oils, including olive, coconut, castor, avocado, and hemp seed oils, plus shea butter and cocoa butter. This unique blend is perfectly balanced to provide a skin-soothing, moisturizing cleanse for body, as well as a gentle and effective shampoo for hair. 
Fully biodegradable and packaged in recycled paper printed with non-toxic ink, each bar replaces a full bottle of shampoo and/or liquid body wash – with no sulfates, phthalates, or preservatives.
100% pure essential oil aroma provides a luxurious experience, with a variety of Signature Scent options (plus a Scent Free bar for those with sensitive skin) to help calm and relax, invigorate and refresh, and more. And with three all-new aromas to choose from – Lemon Vetiver, Cardamom Copaiba, and Patchouli Lime – there's more variety than ever, so we know you'll find a choice you'll absolutely love.
Have you tried our Moisturizing Shampoo & Body Soap? If so, leave us a note in the comments section below. New to SunLeaf? Let us know which scent you most want to try! 
Happy Earth Month!
Shop this Story
References:
https://unwrappedlife.com/blogs/blog/end-plastic-pollution-for-earth-day
https://www.earthday.org/2018/03/07/fact-sheet-end-plastic-pollution/