Fireside Gift Set
Whether placed on your fireplace mantel or the living room table, our Bayberry Balsam aroma brings the holidays home!
What's included:
15 ml Bayberry Balsam Aroma Blend
1 oz Bayberry Balsam Essential Oil Reed Diffuser
40 hr. Bayberry Balsam Filled Candle
Assorted Rocky Mountain Pine Cones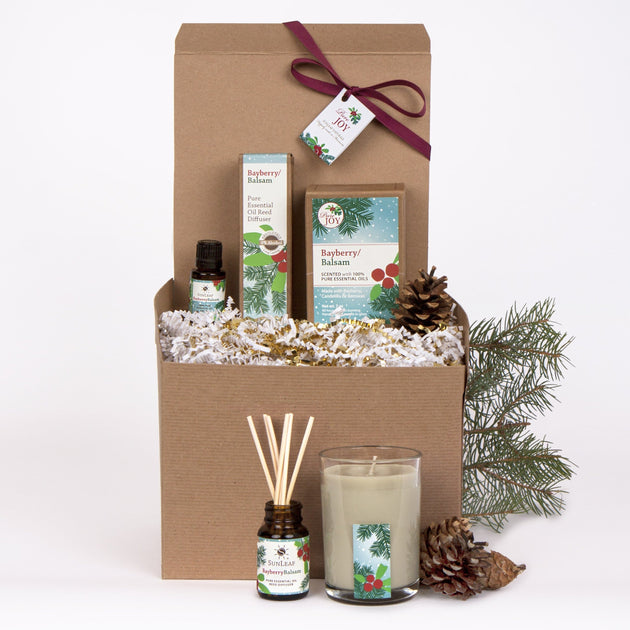 What's In
Whole plant ingredients, cruelty-free honey and beeswax, and 100% pure essential oil aroma.
What's Out
Petrochemicals, paraffin, phthalates, synthetic fragrances, colors, or preservatives.
Reviews