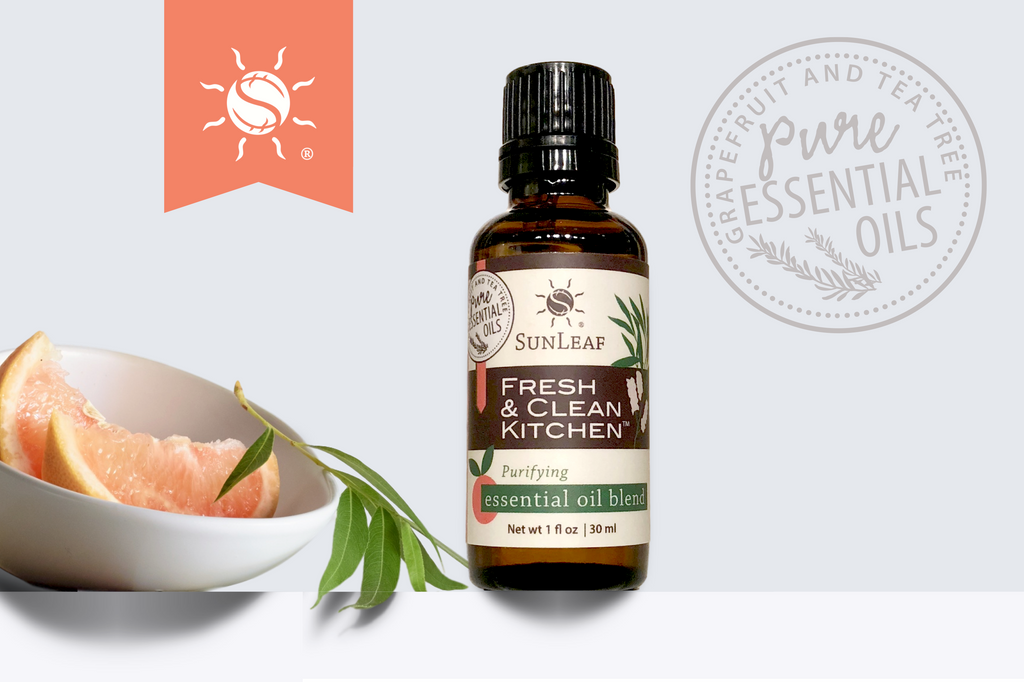 Where do our cleaning and personal care products ultimately end up?
 As 
Carrie Jennings (2017), research and policy director at the Freshwater Society writes, "Our cleaning and personal care products do end up going down the drain and then into our waters...They become much diluted of course, but beyond that, we only realize their impact when they emerge as a problem. Chemicals of emerging concern – CECs – that's the label for water resource specialists" (para. 4).
Of course, this should really come as no surprise to us – after all, each time we do the dishes or even wash our hands, we're lathering, rinsing, and flushing a sink full of suds down the drain. It's easy to cognitively distance ourselves from the impact that the use of these products makes – once they leave our home, they're no longer in the forefront of our mind. But it matters – because, as Jennings (2017) writes, "What goes down the drain never really goes away. We will eventually drink it or its reactants," particularly if it's not biodegradable (para. 6). 
Ingredients Matter
At SunLeaf, we're mindful of the impact that our business has on the environment. That's why we formulate all our products with biodegradable pure plant ingredients, sustainably-sourced beeswax, and only essential oil aroma. Our new Fresh & Clean Kitchen™ Collection is no exception – it features a functional aroma blend comprised of 100% pure essential oils of grapefruit and tea tree – two essential oils that have been clinically demonstrated to exhibit antimicrobial activity (Carson, et. al, 2006; Uysal, et. al, 2011).
What the Science Says
With regard to tea tree essential oil, in a 2006 study, researchers Carson, et. al (2006) found that "A wealth of in vitro data now supports the long-held beliefs that tea tree oil has antimicrobial and anti-inflammatory properties" (Conclusions section, para. 1). With regard to grapefruit peel essential oil, in a 2011 study, researchers Uysal, et. al (2011) found that, "the essential oil of grapefruit peel had a wide spectrum of antimicrobial activities against Staphylococcus aureus, Enterococcus faecalis, Staphylococcus epidermidis, Escherichia coli, Salmonella typhimurium, Serratia marcescens and Proteus vulgaris" (Summary section, para. 1). Importantly, and as these studies acknowledge, grapefruit and tea tree essential oils are both recognized as safe for daily use as we are using them in our Fresh & Clean Kitchen™ Collection (Carson, et. al, 2006; Uysal, et. al, 2011).
About Fresh & Clean Kitchen™
The three products in our new Fresh & Clean Kitchen™ Collection were truly designed to be used as a system to tackle all your kitchen cleaning needs – and beyond:
Use the Purifying Soap to wash dishes, cleanse produce, or make a sudsy mix to wipe down countertops and cabinetry. 
Use the Air Purifying Spray to neutralize odors from cooking, or to simply refresh the air throughout your home whenever – and wherever – needed.
Use the Purifying Essential Oil Blend to power through tough, baked-on grease, to purify cutting boards, or to augment the cleaning power of your everyday cleaner.
The entire
Fresh & Clean Kitchen™
Collection is vegan, biodegradable, and made without synthetic detergents, fragrances, colors, or preservatives. For additional recipes and tips for use,
check out this earlier blog post
. 
Shop This Story
References
Carson, C. F., Hammer, K. A., & Riley, T. V. (2006). Melaleuca alternifolia (Tea Tree) Oil: a Review of Antimicrobial and Other Medicinal Properties. National Institutes of Health. Retrieved from https://www.ncbi.nlm.nih.gov/pmc/articles/PMC1360273/
Jennings, C. (2017). Water, nature's solvent. Retrieved from https://freshwater.org/2017/09/20/water-natures-solvent/
Uysal, B., Sozmen, F., Aktas, O., Oksal, B. S. & Kose, E. O. (2011). Essential oil composition and antibacterial activity of the grapefruit (Citrus Paradisi. L) peel essential oils obtained by solvent‐free microwave extraction: comparison with hydrodistillation. International Journal of Food Science & Technology, 46: 1455-1461. doi:10.1111/j.1365-2621.2011.02640.x