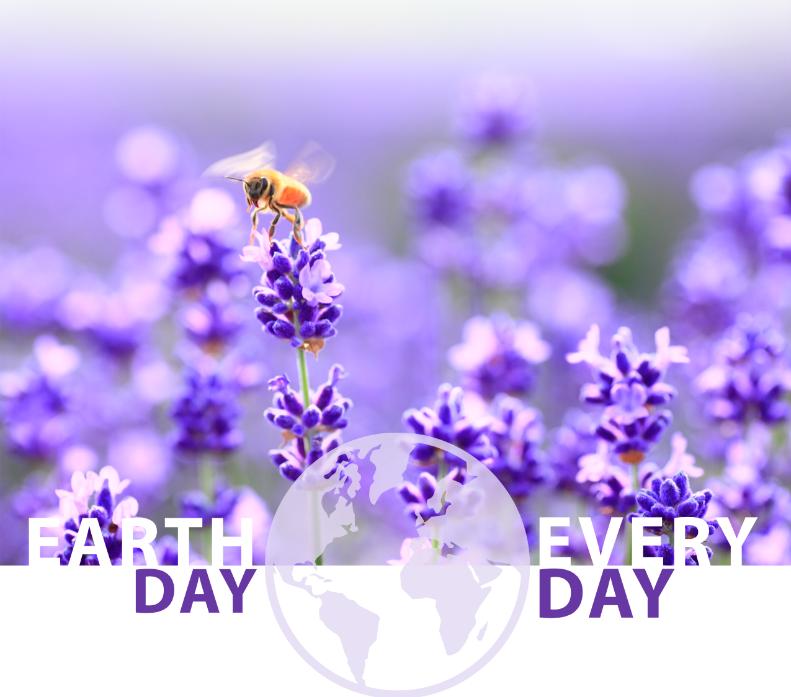 Earth Day, Every Day
At SunLeaf we try to do our part each and every day of the year to ensure that we're contributing to a brighter, cleaner future for our children and our planet. Here are just some of the things we do – and a few that you can do, too – to help make a difference this Earth Month, and indeed, all year long.
---
Protecting Our Pollinators
Have you heard the buzz about the bees?
The global honey bee population has declined dramatically over the past ten years in response to urbanization and the use of certain persistent environmental pollutants. Other pollinators, like butterflies, are being threatened, too. Over 30% of the world's crops rely on these pollinators.At SunLeaf, we're committed to doing our part to support honey bees. We own and operate a multi-hive honey bee apiary – SunLeaf Apiaries® – in Chaska, Minnesota. Located on protected land in the Seminary Fen Scenic and Natural Area (SNA), our hives benefit from their location in one of the rarest types of ecosystems in the world.
The honey from our hives is used, along with the beeswax and propolis, in our Bee-Friendly Honey Soap, where it lends its natural humectant properties to leave skin feeling soft and moisturized. Our honey is also available for purchase as-is, as a delicious, 100% raw natural sweetener.
In addition to maintaining our own hives, SunLeaf supports global pollinator research. Your purchase of our Bee-Friendly Honey Soap, SunLeaf Apiaries® Raw Honey, as well as our Filled Candle in Glass, helps to support the research of, education around, and stewardship of bees, with 5% of proceeds donated to the University of Minnesota Bee & Pollinator Lab.
Small Acts, Big Impact
Flexing your purchasing power to make a difference
As a consumer, your ability to choose makes all the difference. By supporting businesses that operate sustainably, you're flexing your purchasing power and supporting initiatives that are important to you. That means something!
SunLeaf products are made with whole plant ingredients, sustainably-sourced beeswax, and 100% pure essential oil aroma – and are formulated without mineral oil or petroleum products, synthetic fragrances, colors, and preservatives. Your purchase of our products helps to keep plastic out of the landfill (no plastic bottles!) and petrochemical ingredients out of our water.
Thank you for choosing SunLeaf – on Earth Day, and Every Day.