Daisy
An aromatherapy diffuser made of real hand-crafted ceramic. Its white design is inspired by the beautiful daisy petals.
A faux flame, and the option of warm white or color rotating lights enhance the aromatic experience. Daisy provides a long run time of up to 14 hours.
Color: White
Misting Modes: Continuous / Off

Light Modes: Warm White / Color Rotating / Fixed / Off

Run Time: Up to 14 hours
Room Size: 1,000 sq. ft.

Dimensions: 4.5" x 7.5"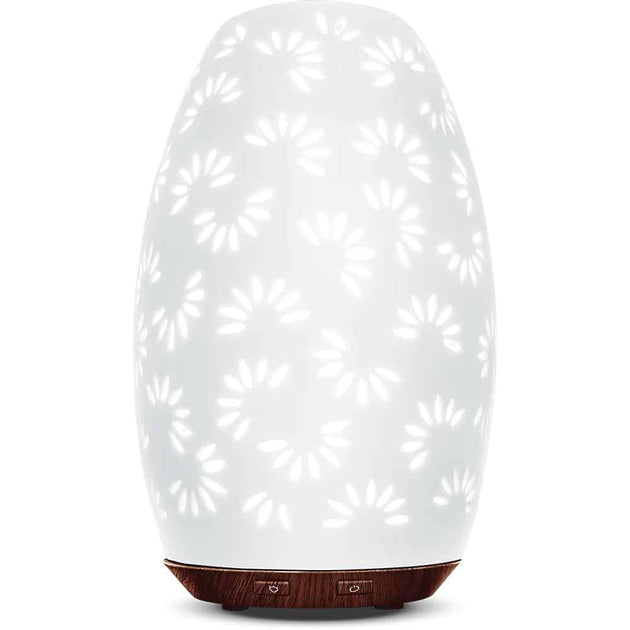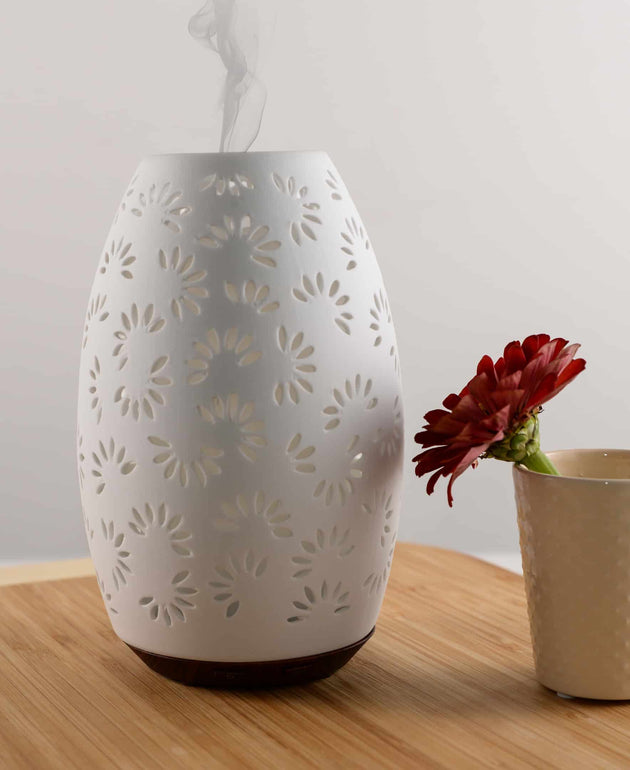 What's In
Whole plant ingredients, cruelty-free honey and beeswax, and 100% pure essential oil aroma.
What's Out
Petrochemicals, paraffin, phthalates, synthetic fragrances, colors, or preservatives.
Reviews