Fresh & Clean Kitchen™ Cedar Soap Raft
Fresh & Clean Kitchen™ Cedar Soap Raft
Raise the bar with our Cedar Soap Raft.
Our Cedar Soap Raft helps prevent your Fresh & Clean Kitchen™ Purifying Soap from becoming soft between uses, prolonging the life of your bar. Each raft is handcrafted from natural cedar wood and is designed to drain water completely through the raft and away from your soap. 
Finish
Our Cedar Soap Rafts are not treated with any stains, coatings, or wood preservatives, as cedar is naturally resilient and is suitable for both wet and dry conditions. No refinishing or oiling is required. 
Specifications
Each raft holds one bar of Fresh & Clean Kitchen™ Purifying Soap – or any of our other hand-crafted bars. The underside of each raft is embossed with the SunLeaf logo for a stylistic flourish.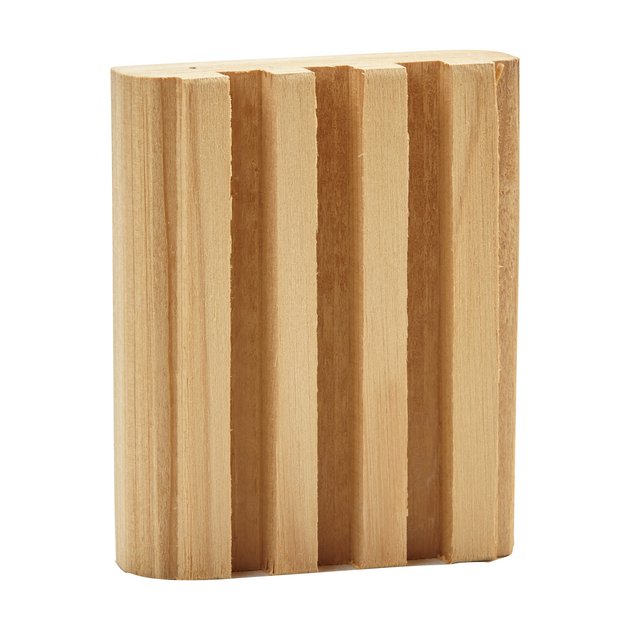 What's In
Whole plant ingredients, cruelty-free honey and beeswax, and 100% pure essential oil aroma.
What's Out
Petrochemicals, paraffin, phthalates, synthetic fragrances, colors, or preservatives.
Reviews