Natural Pillar Candle
Enhance your home's décor with our original Pillar Candles, available in seven pure scents.
Made from an exclusive, clean-burning blend of sustainably-sourced beeswax, plant waxes, and 100% pure essential oils. Petroleum-free and made without synthetic fragrance. Relax, breathe deep and enjoy.
Burn Time: 40 Hours
Pure Scents
Each signature aroma is composed of several pure essential oils. Here are the primary notes in each candle:
Rosy Geranium
Geranium, lemon, lavender.
Orange Ginger
Sweet orange, ginger, clove, lemongrass.

Lemon Vetiver
Lemon, vetiver, patchouli.
Cinnamon Cypress
Cinnamon, cedar, cypress, patchouli.
Amyris Bergamot
Bergamot, white grapefruit, amyris.
ClarySage Lavender
Lavender, lemon, clarysage, chamomile.
Cedar Mint
Peppermint, lemon, cedar.
Olibanum Spruce
Frankincense, spruce.
How to Use
Warning: To prevent fire, remove the candle from its outer carton. If wrapped in paper, remove paper. Keep burning candle in sight at all times. Keep out of reach of children, pets, and flammable materials.
To optimize burn & prevent drips, trim wick to 1/4" before lighting each time. Burn on a heat-resistant holder for 2-3 hours at a time. To burn candle longer, extinguish, let cool, trim wick and re-light. Avoid drafts and keep inside free of wick trimmings and debris.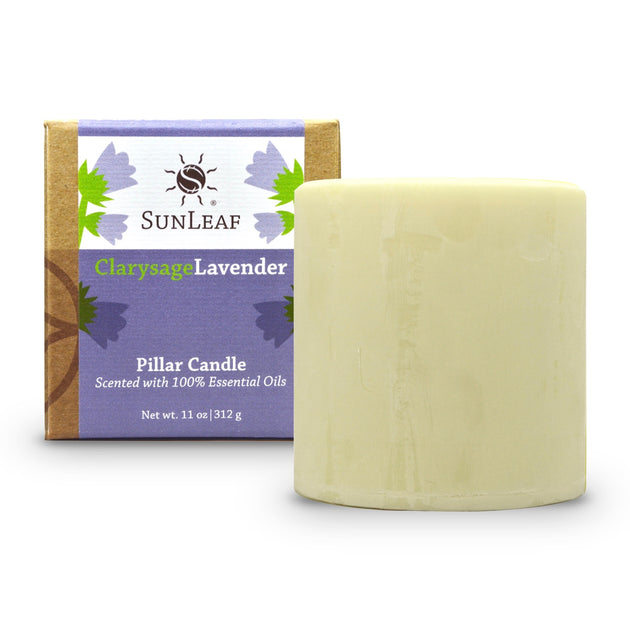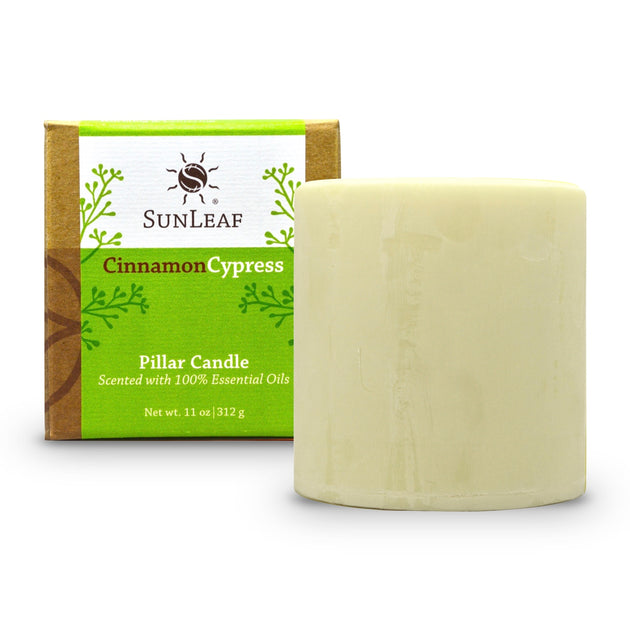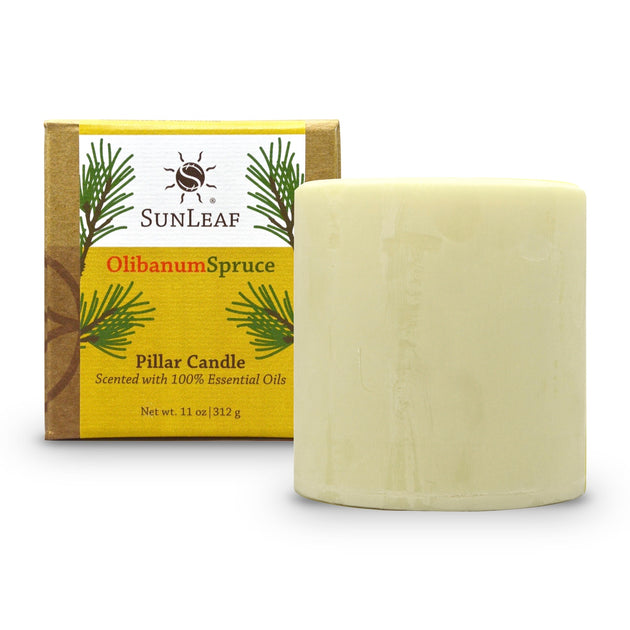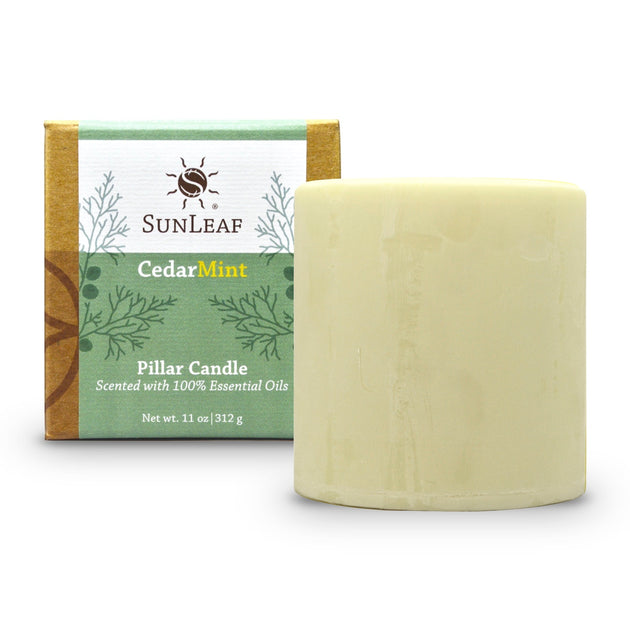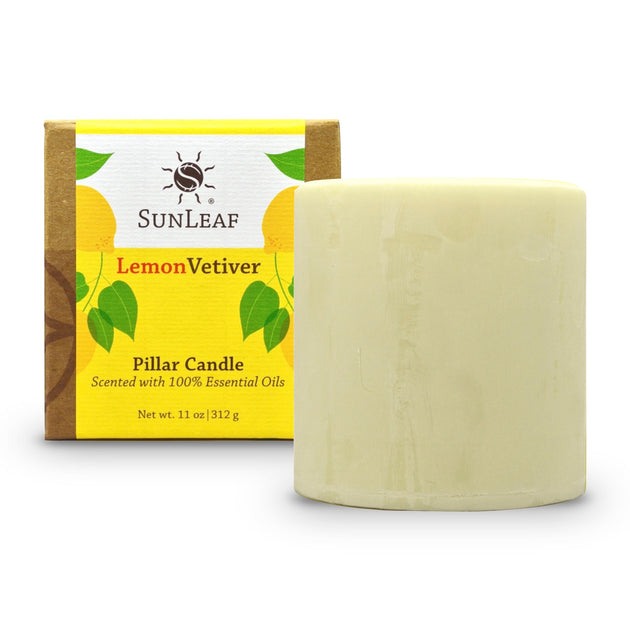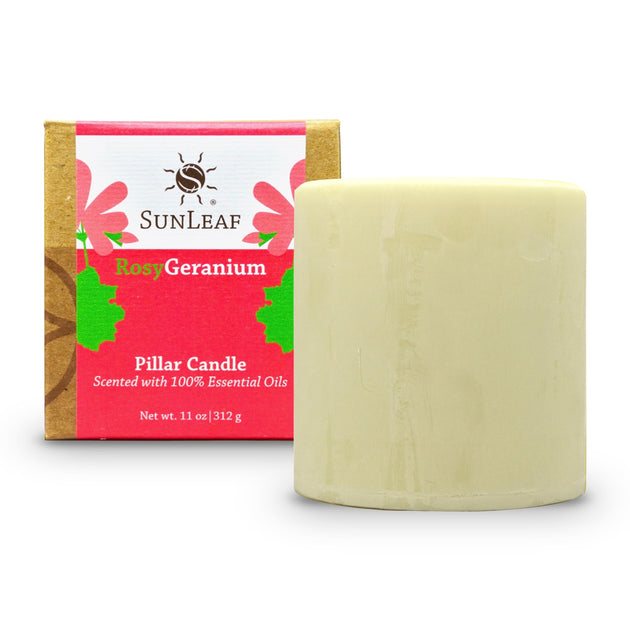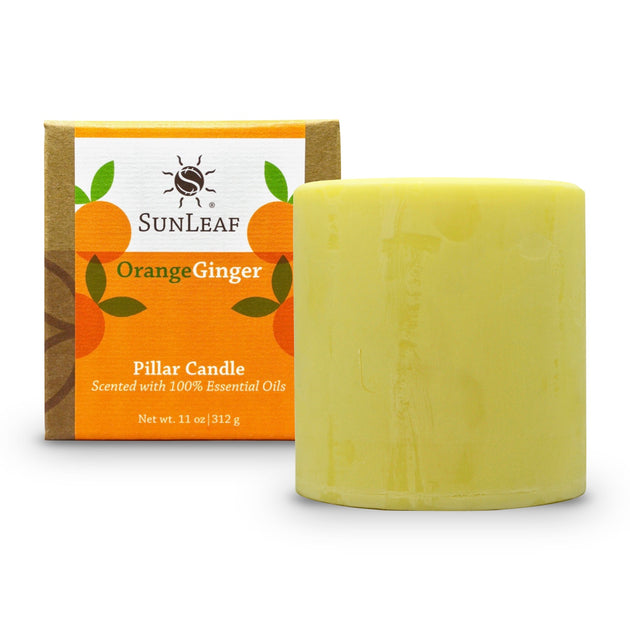 What's In
Whole plant ingredients, cruelty-free honey and beeswax, and 100% pure essential oil aroma.
What's Out
Petrochemicals, paraffin, phthalates, synthetic fragrances, colors, or preservatives.
Reviews