Spa Essentials Gift Set
Give the gift of glowing skin and soothed senses.
Citrus is universal in its appeal, with an irresistibly refreshing aroma. This gift set features three citrus-infused bath & body products to create a spa at home, wrapped and ready to present to that special someone in a kraft paper gift box made from recycled materials. 
What's Inside
Soothing Body Oil, Bergamot, Sweet Orange & Amyris
Shampoo & Body Soap, Amyris Bergamot
Aromatherapy Perfume, Bergamot, Sweet Orange & Amyris
About the Aromas
Bergamot, Sweet Orange & Amyris is a sweet, refreshing aroma, featuring crisp bergamot, cheery sweet orange, and woodsy amyris, rounded out with a touch of earthy patchouli.
Amyris Bergamot is a crisp, bright aroma, featuring sparking grapefruit and Italian bergamot, grounded with woody amyris and other 100% pure essential oils.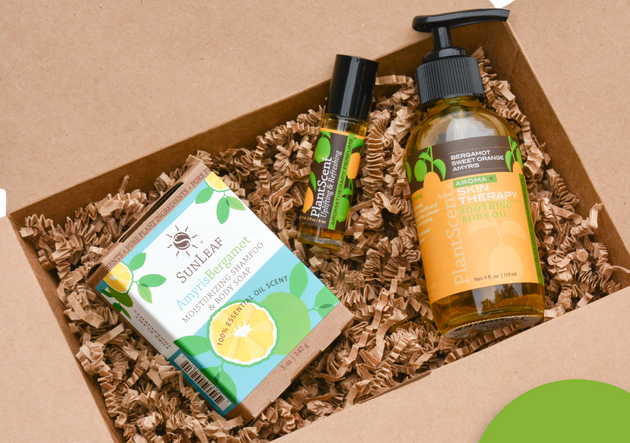 What's In
Whole plant ingredients, cruelty-free honey and beeswax, and 100% pure essential oil aroma.
What's Out
Petrochemicals, paraffin, phthalates, synthetic fragrances, colors, or preservatives.
Reviews