BayBerry Balsam Candle in Glass
BayBerry Balsam Candle in Glass
Add a touch of warmth to your home this holiday – with BayBerry Balsam.
This candle in glass is made from a unique blend of botanical waxes, featuring precious, naturally aromatic bayberry (myrica) wax – a seasonal tradition – candelilla wax, and coconut oil, plus cruelty-free beeswax.
Infused with a light aroma to allow the scent of the natural bayberry wax shine through, this candle includes pure essential oils of aromatic balsam fir, spruce, and clove.
Burn Time: 40 Hours
More Details
Beautifully clean burning, our filled candles burn evenly from edge to edge – no tunneling, no wick debris – so you can experience pure joy without worry. Relax, breathe deep and enjoy.
Paraffin- and soy-free.
How to Use
Warning: To prevent fire, remove the candle from its outer carton. Keep burning candle in sight at all times. Keep out of reach of children, pets, and flammable materials.
To optimize burn & prevent drips, trim wick to 1/4" before lighting each time. Burn on a heat-resistant holder for 2-3 hours at a time. To burn candle longer, extinguish, let cool, trim wick and re-light. Avoid drafts and keep inside free of wick trimmings and debris.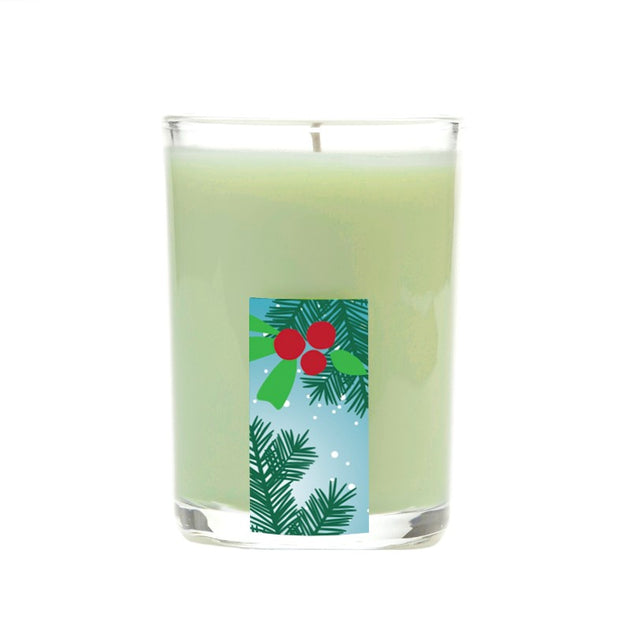 What's In
Whole plant ingredients, cruelty-free honey and beeswax, and 100% pure essential oil aroma.
What's Out
Petrochemicals, paraffin, phthalates, synthetic fragrances, colors, or preservatives.
Reviews