BayBerry Balsam Pure Essential Oil Aroma
BayBerry Balsam Pure Essential Oil Aroma
Add a touch of warmth to your home this holiday – with BayBerry Balsam.
BayBerry Balsam is a festive seasonal aroma featuring pure essential oils of aromatic balsam fir, spicy clove, and precious bayberry.
This Aromatherapy Blend is made from 100% pure essential oils, lot-tested and certified for purity. Use to scent pinecones or make seasonal potpourri, diffuse in an ultrasonic diffuser, or make your own DIY recipes.
How to Use
Home Care. Add a few drops to an ultrasonic diffuser to fill the room with a beautiful aroma, or make your own do-it-yourself household cleaner.
Skin & Body Care. Add a few drops to your body wash or lotion, or make your own aromatherapy body oil or bath bombs.
Downloads: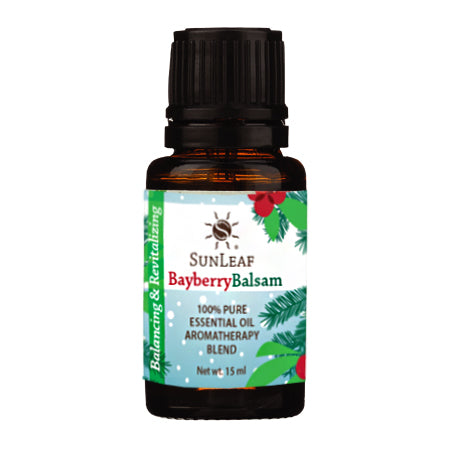 What's In
Whole plant ingredients, cruelty-free honey and beeswax, and 100% pure essential oil aroma.
What's Out
Petrochemicals, paraffin, phthalates, synthetic fragrances, colors, or preservatives.
Reviews