BayBerry Balsam Pure Essential Oil Reed Diffuser
BayBerry Balsam Pure Essential Oil Reed Diffuser
Add a touch of warmth to your home this holiday – with BayBerry Balsam.
BayBerry Balsam is a festive seasonal aroma featuring pure essential oils of aromatic balsam fir, spicy clove, and precious bayberry.
This Pure Essential Oil Reed Diffuser contains no alcohol, water, petrochemicals, or preservatives – only 100% pure essential oils, for an exceptionally clean and long-lasting aroma experience.
How to Use
Add a burst of pure joy to your space.
Unscrew cap or remove cork. Remove band from natural reeds and submerge them in the essential oil liquid, taking care to spread them out for maximum efficacy. 
When the essential oil has absorbed into the reeds, remove them from the liquid and gently flip them over to expose the saturated side, placing them back into the liquid.Whenever a fresh burst of aroma is needed, just flip the reeds.
Avoid contact with skin, and keep out of reach of children and pets.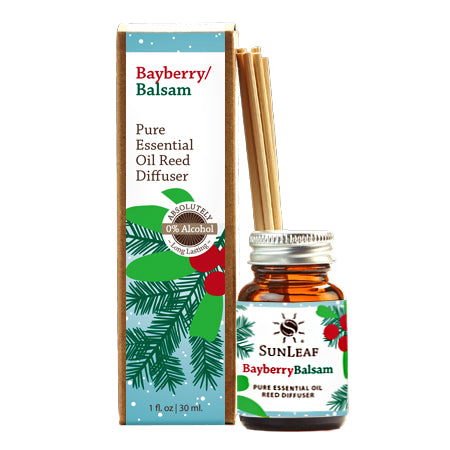 What's In
Whole plant ingredients, cruelty-free honey and beeswax, and 100% pure essential oil aroma.
What's Out
Petrochemicals, paraffin, phthalates, synthetic fragrances, colors, or preservatives.
Reviews