Travel Kit - Aura
With the Aura Scent Traveler Kit, diffuse your favorite essential oils on the go in a new way.
Color: Gray / White / Multicolor accent
Misting Modes: Continuous / Off
Light Modes: Warm White / Color Rotating / Fixed / Off
Capacity: 60ml
Room Size: up to 400 sq. ft.
Power: 5V USB
This gift set includes:
10mL Tranquil Serene Living essential oil blend (basil, bergamot, lavender, and spearmint)
10mL Protection Serene Living essential oil blend (orange, cinnamon leaf, lemon, and fragonia)
2 empty 10mL oil bottles for personal blending
The Aura Diffuser- a USB powered diffuser that doesn't need water or refill pads for you to enjoy aromatherapy
Zippered travel case
USB cord
Powered by USB cord.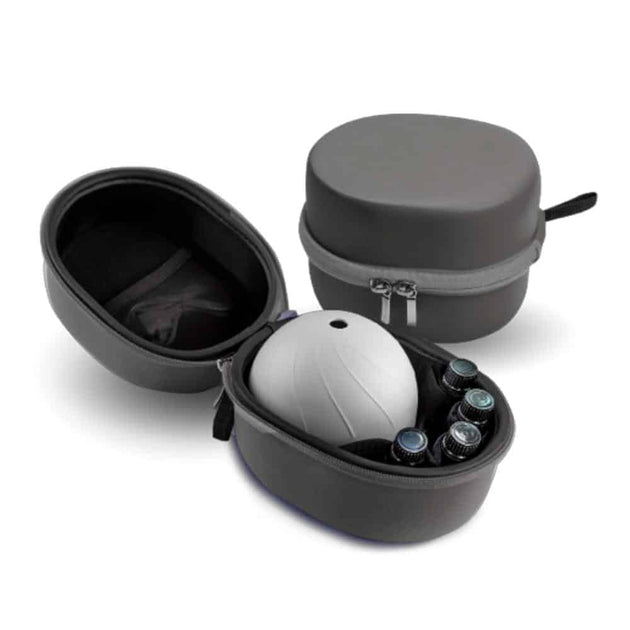 What's In
Whole plant ingredients, cruelty-free honey and beeswax, and 100% pure essential oil aroma.
What's Out
Petrochemicals, paraffin, phthalates, synthetic fragrances, colors, or preservatives.
Reviews