Urbane Bamboo
Organic charm and a fresh design make the GreenAir Urbane a delightful way to experience the health benefits of essential oils, while adding a splash of contemporary style to any room. The clean form and natural bamboo texture combine with powerful ultrasonic ionic technology to add relaxation, focus, and stress relief to your environment in a way that you can personalize.
Color: Natural Bamboo / Frosted Glass
Misting Modes: Continuous / Intermittent / Off
Light Modes: Color Rotating / Fixed / Off
Run Time: Up to 9 hrs.
Timer Options: 1 hr / 2 hr.
Water Capacity: 110mL
Coverage: Up to 1,000 sq. ft. • Power: 100 – 240 V
Dimensions: 4" x 4" x 7"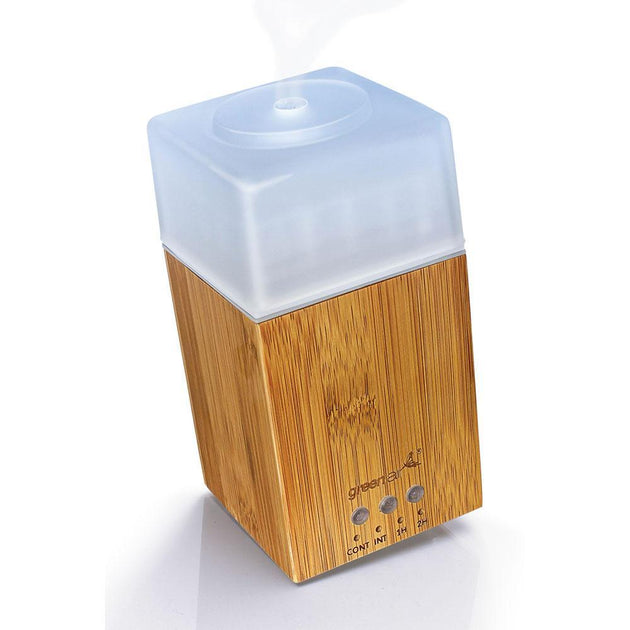 What's In
Whole plant ingredients, cruelty-free honey and beeswax, and 100% pure essential oil aroma.
What's Out
Petrochemicals, paraffin, phthalates, synthetic fragrances, colors, or preservatives.
Reviews