La Brisa
The beautiful La Brisa infuses a room without the need to fill (and refill) a water reservoir. Use anywhere without the fear of drips or spills. Add 15-30 drops of essential oil to the included pads and press the power button. Sit back and enjoy its color-rotating lights as the scent fills the air.
This portable but powerful aromatherapy uses batteries or included USB cord.
Specifications
Dimensions: 4" x 4" x 4"
Color : Teal
Light Modes : Color Rotating / Off
Run Time: Continuous
Coverage: Up to 200 sq ft
Capacity: Up to 30 drops of essential oil
Power: 5V USB (included) or 3 x AA batteries (not included)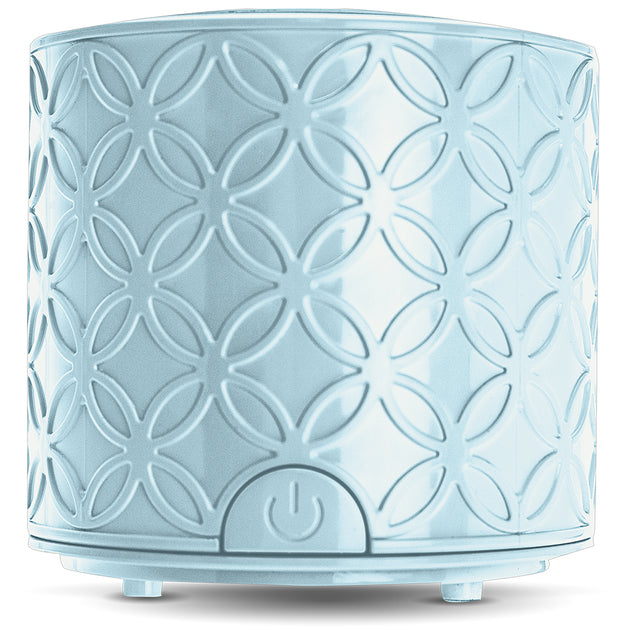 What's In
Whole plant ingredients, cruelty-free honey and beeswax, and 100% pure essential oil aroma.
What's Out
Petrochemicals, paraffin, phthalates, synthetic fragrances, colors, or preservatives.
Reviews