Kanalu
This decorative diffuser is simple, yet impressive. Made of white hand-blown glass, its design is inspired by the soft ripples of the ocean. Plug in ready with a USB cord included. Warm white and color rotating lights add more luxury to your aromatherapy.
Color: White
Misting Modes: Continuous / Off
Light Modes: Warm White / Color Rotating / Fixed / Off
Capacity: 60ml
Room Size: up to 400 sq. ft.
Run Time: Up to 6 hours 
Power: 5V USB
Dimensions: 5" x 5" x 7"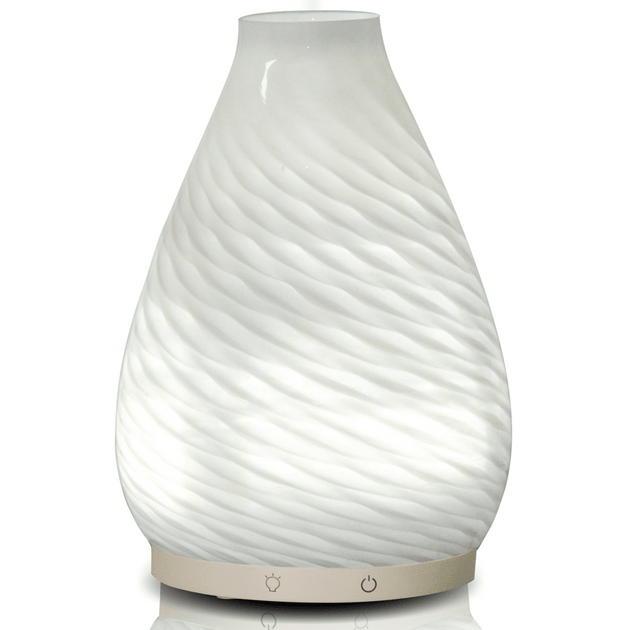 What's In
Whole plant ingredients, cruelty-free honey and beeswax, and 100% pure essential oil aroma.
What's Out
Petrochemicals, paraffin, phthalates, synthetic fragrances, colors, or preservatives.
Reviews