Greenair® Leah
Transform any room with this elegant aromatherapy diffuser. Its beautiful shape stuns in hand-blown grey glass accented with strokes of rich charcoal and soft shimmer gold.
Enjoy the benefits of powerful aromatherapy enveloping your space for up to 10 hours. With the push of a button soak up warm white or color rotating lights, if you desire.
Color: Grey / Gold
Misting Modes: Continuous / Off
Light Modes: Warm White / Color Rotating / Fixed / Off
Capacity: 200 ml
Room Size: up to 1,000 sq. ft.
Run Time: Up to 10 hours 
Power: 100-240V
Dimensions: 7" x 5"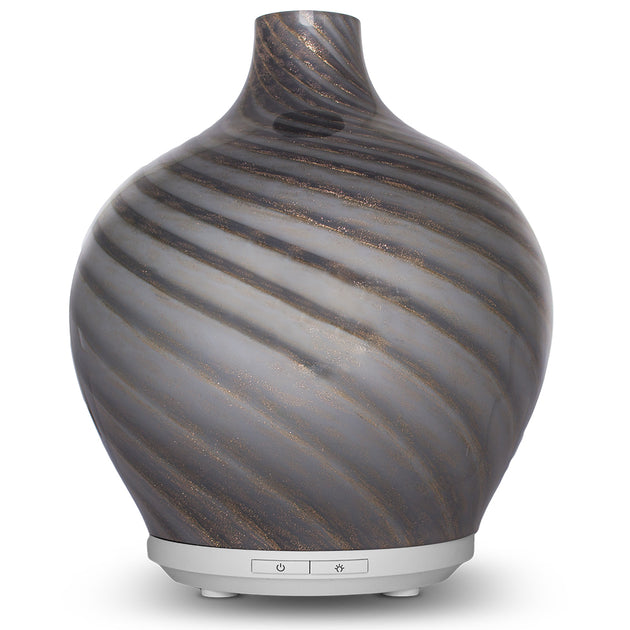 What's In
Whole plant ingredients, cruelty-free honey and beeswax, and 100% pure essential oil aroma.
What's Out
Petrochemicals, paraffin, phthalates, synthetic fragrances, colors, or preservatives.
Reviews